We have two new fruit teas for you to try!


Cherry Banana—This tisane brews a bold, bright cup that is tart with a lightly sweet finish! It is a blend of dried sour cherry, apple, banana, orange rind, strawberry, rosehip and hibiscus!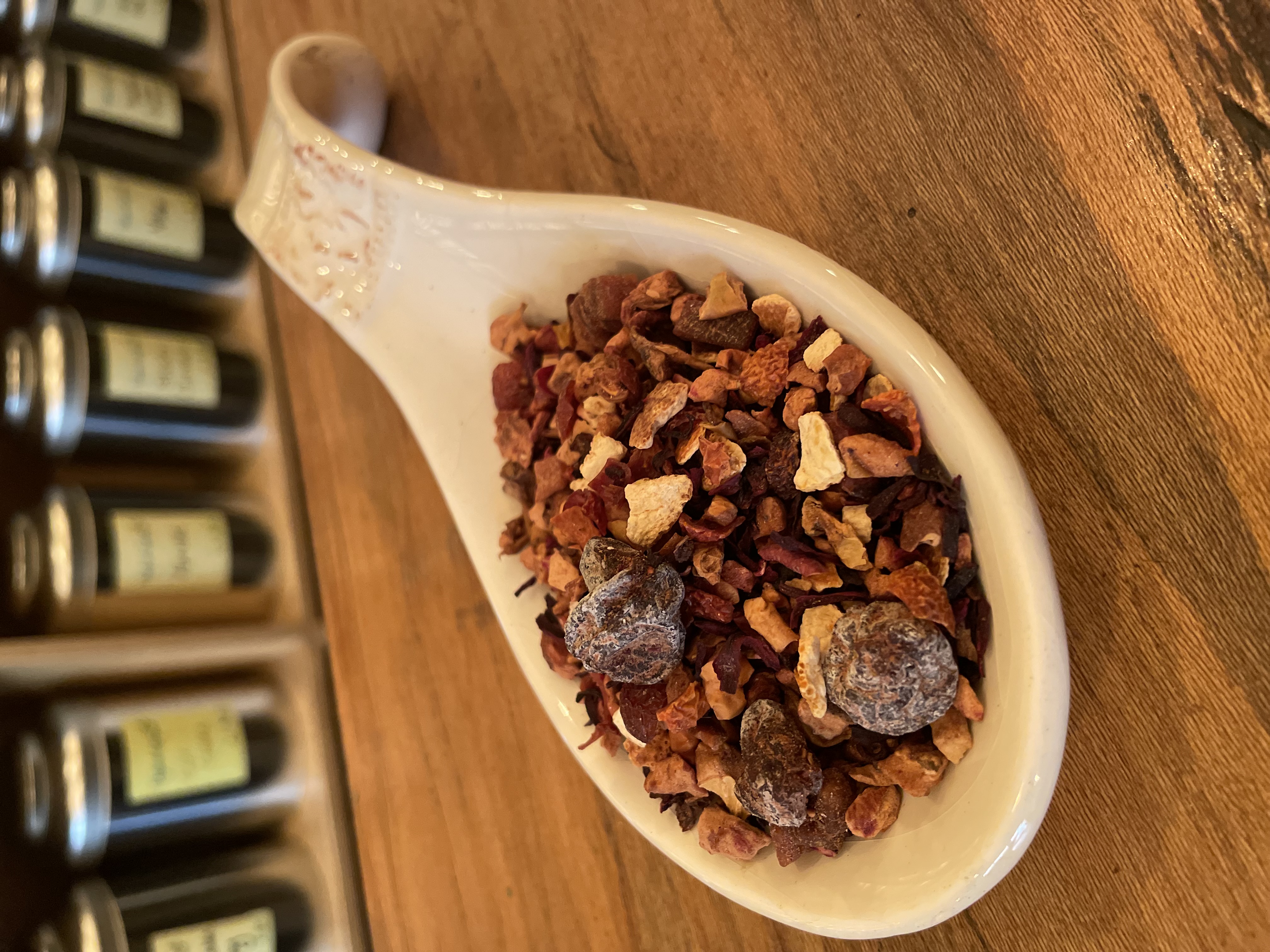 Pineapple Coconut—A refreshing and tropical blend of pineapple, coconut, apple, rosehip, and hibiscus. This delicious tea brews a bright red cup and has a soft, naturally sweet flavor!
These teas are delicious both hot and cold. Steep with water that has come to a complete boil for at least 5 minutes.

You could also use these teas to make delicious popsicles with no added sugars!