If we liken tea production to an aging process— white tea would be considered the baby leaves of the tea plant. White teas are the least oxidized and are therefore very antioxidant-rich. White tea also contains a lot of vitamin b including b6– which uplifts and stabilizes mood. The light and mellow flavors of a white tea can range from a creamer cup to a more floral and fruity one. If you're considering trying white tea out for yourself we have two new white teas to choose from—Old tree Yunnan silver needle and Bai MuDan!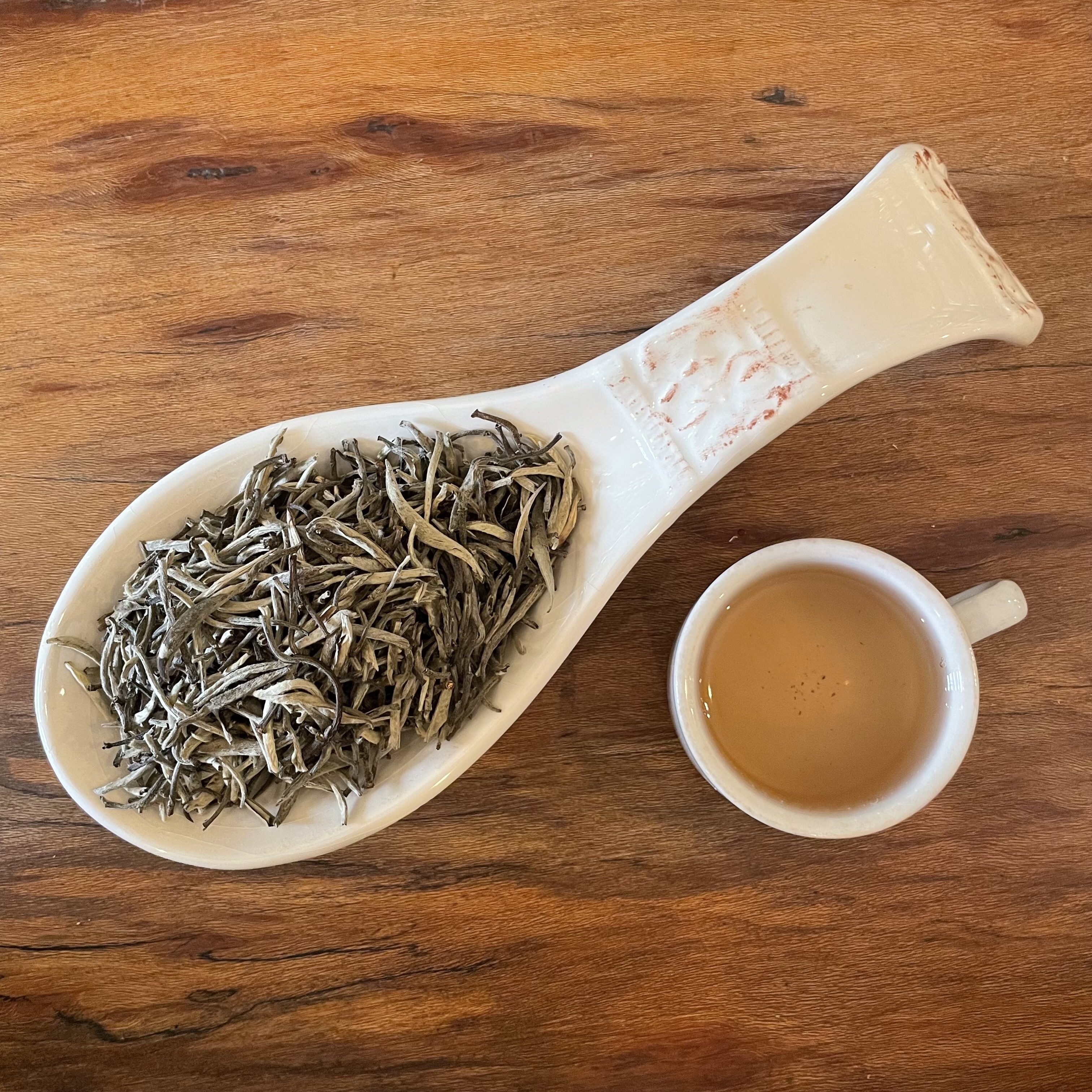 Old Tree Silver Needles — These needles are grown in the Yunnan region of China as opposed to Fujian, where most silver needle originates. Steeped at 185 degrees Fahrenheit for four minutes results in a sweet mellow cup with a slightly earthy and savory finish.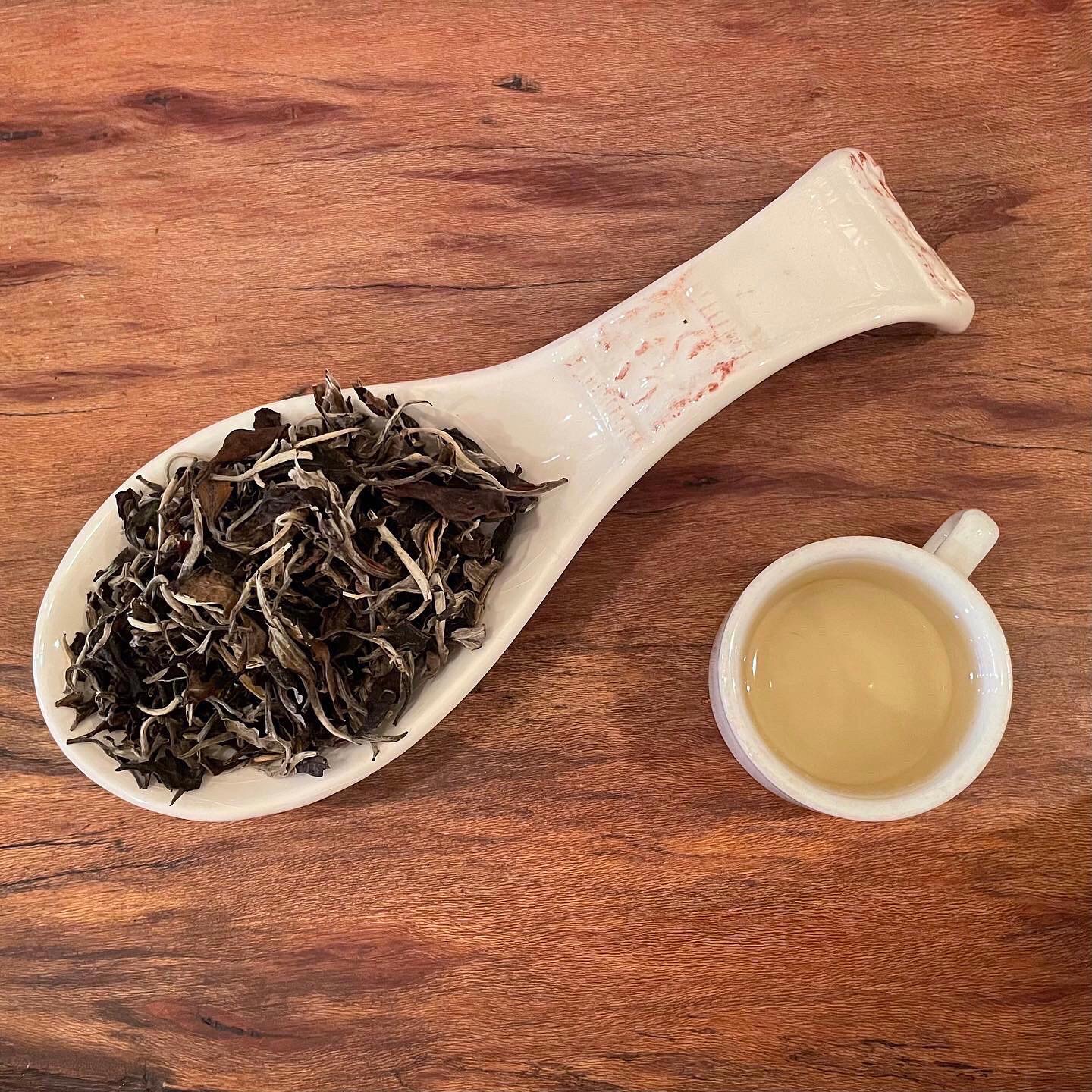 Bai Mu Dan — Grown in Fujian, these large leaves are plucked in the early spring and dried in the sun before the buds are able to open. A four minute steep in 185 degree water results in a slightly creamy cup with a clean after taste. Bai mudan is stronger and fruiter than silver needles.